Lessen the Impact®
Is a volunteer program to increase concussion awareness through education, support of research initiatives and charitable programs, while giving hope to those affected by mild traumatic brain injury.

Lessen the Impact's vision it that one day the signs and symptoms of concussion will be well known, leaving no concussion victim undiagnosed, untreated or unsupported.


---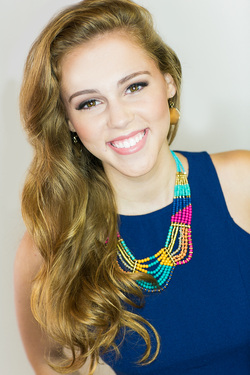 Meet Lessen the Impact's Founder: Brooke Mills

Brooke's Story
I wish I could tell you what happened, but I don't remember the details. In March of my freshman year, I was accidentally kicked in the head and knocked unconscious during play in a mandatory gym class. I was diagnosed with a concussion, but no one knew how severe it would be. I lost weeks of school. Unfortunately, I had no baseline testing, so I was cleared to return to activities before I was fully healed. Academics became extremely challenging; many of my teachers didn't know how to make the appropriate accommodations for Post-Concussion Syndrome. Over a year later, although greatly improved, I still continue to have post- concussion headaches and memory issues causing me to struggle to be the "A" student I was prior to my brain injury.
It is estimated that as many as 3.8 million concussions happen in the U.S. per year in competitive sports; however, up to 50% of those concussions go unreported. Many kids don't report their injury because they are afraid of being judged as "wimp," or being denied participating in the sports they love. Others think a concussion isn't a big deal since the wounds aren't visible. Traumatic brain injuries are a big deal. If a player suffers from an unnoticed concussion and they keep playing, they are greater risk. A second concussion before the first one heals can worsen symptoms or tragically can cause "Second Impact Syndrome." This condition is a rapid brain swelling often resulting in death. Players, coaches and parents need to know that a concussion is more than just a "ding" or a "bell ringer," their future brain function and even their life is on the line. After all, it's better to miss one game, than miss the whole season, or worse.
During my own recovery I felt isolated, discouraged, frustrated, and angry. I was teased for wearing sunglasses when I was sensitive to light. I was made to feel as if I were "faking" my issues by many of my peers. I wasn't able to continue in my after school activities that I loved so much. In reality, just getting by on a day to day basis was difficult. I don't want other kids to go through what I did. Physically having a concussion is bad enough, the extra emotional toll it takes is unnecessary. We can act together to lessen the impact of a concussion on a child by being a more understanding school community and support system. Everyone in the community should become more educated about concussions. Teachers, coaches and parents need to be aware of the severity of a concussion, it is by definition a mild traumatic brain injury, and should be taken seriously. We should encourage kids through awareness and education to report their injuries and any symptoms that could indicate a concussion has happened. By talking about concussions and creating a greater understanding, we improve the outlook not just for the injured person, but for everyone involved.
During my 30 - 45 minute presentation, designed for middle school and high school classrooms, I discuss what a concussion is, causes, the associated symptoms and diagnosis. I share my personal story, including my treatments with a medical doctor, chiropractors, two naturopaths and my trips to the Carrick Brain Center in Atlanta, GA. I also discuss baseline testing, the social and emotional effects of concussion and show clips from a sports related documentary on concussions. My goal is to increase the awareness and understanding of concussions among students, teachers and the greater community to
lessen the impact
. I'm also acting to raise the global consciousness of the concussion epidemic through National Concussion Awareness Day® recognized on the third Friday of September annually.
To schedule a presentation for your classroom or civic organization,
click here
---