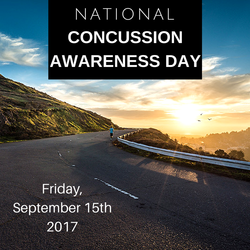 National Concussion Awareness Day ®

is September 15, 2017

National Concussion Awareness Day® is registered with the US Patent and Trademark Office


Are you interested in hosting National Concussion Awareness Day in your community/state? Here are just a few ideas about how to use National Concussion Awareness Day, Friday, September 15, 2017 to increase awareness and understanding of concussions.

· Arrange for airtime for Public Service Announcements on your local radio or television stations. Sample PSA scripts are available below, or use our professionally voiced PSA free of charge.
· Host a showing of a concussion documentary at your public library. One suggested documentary is "Head Games," for details on how to rent this film for public showing email: mhane@headgamesthefilm.com
· Contact a local concussion expert in your area to host an informational meeting for parents, athletes, teachers and coaches on September 15th
· Partner with your state's Brain Injury Association to host a local fundraiser.
· Use social media to spread awareness, share your concussion story or raise funds for concussion baseline testing.
· Contact your local newspaper to share your story or expertise about concussions.
· Print and distribute materials from the CDC's Heads Up Concussion Program to local sports groups, civic organizations and programs that serve children. Go to www.CDC.gov/headsup

---
---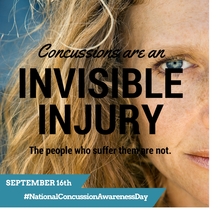 National Concussion Awareness Day was founded in 2016 by Brooke Mills and Lessen the Impact to create conversations nationally about concussions. In 2016 thousands of people were talking on social media about #nationalconcussionawarenessday. Many survivors shared their stores, funds were raised for the Brain Injury Association of America and national radio, television and newspaper media outlets featured discussions and expert health segments.

Click the link below to watch a health segment on ABC News in Michigan inspired by National Concussion Awareness Day founded by Brooke Mills and Lessen the Impact.

http://www.wzzm13.com/news/health/national-concussion-awareness-day/319504692


---
---
Sample Radio Public Service Announcement Script - Use ours or be creative and write your own!


---
PSA track #1 with CDC.gov resource tag

PSA track #2 with room to customize with your own event's tag and info

---
Sample letter to request an official proclamation

---
Sample items from 2015 New Hampshire Concussion Awareness Day. Use these ideas to make your own local events to promote concussion awareness in your community:

---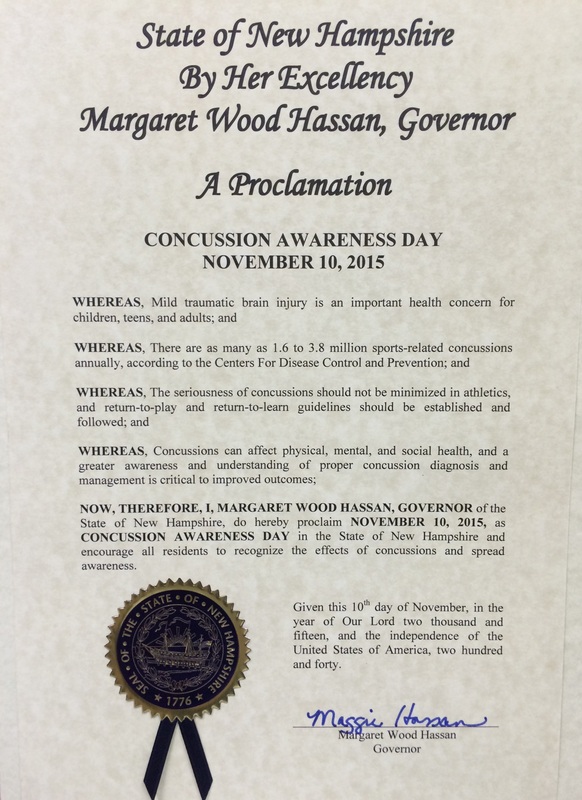 | | |
| --- | --- |
| Listen to Brooke, Nazzy and Mya talk about Concussion Awareness Day on 98.3FM below. Originally broadcast on November 2, 2015 during the Morning Wake Up Show. | Tune in to WTPL 107.7FM at 8:05am on Tuesday, November 10th to hear Brooke and Peter St. James chat about concussions on Concussion Awareness Day! |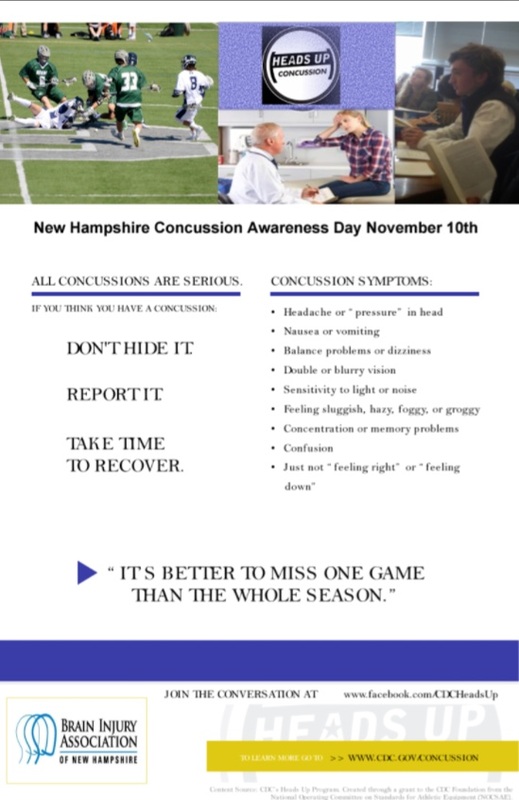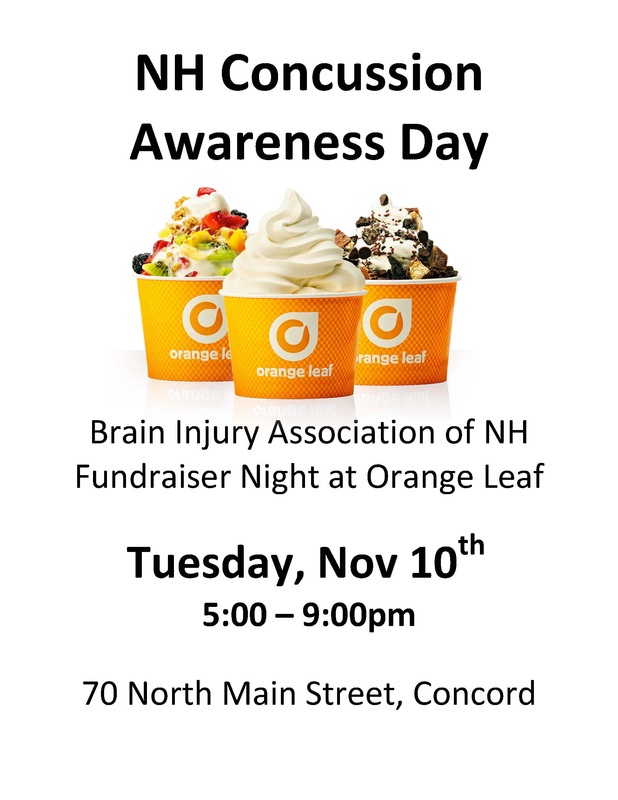 20% of sales will benefit BIANH!
---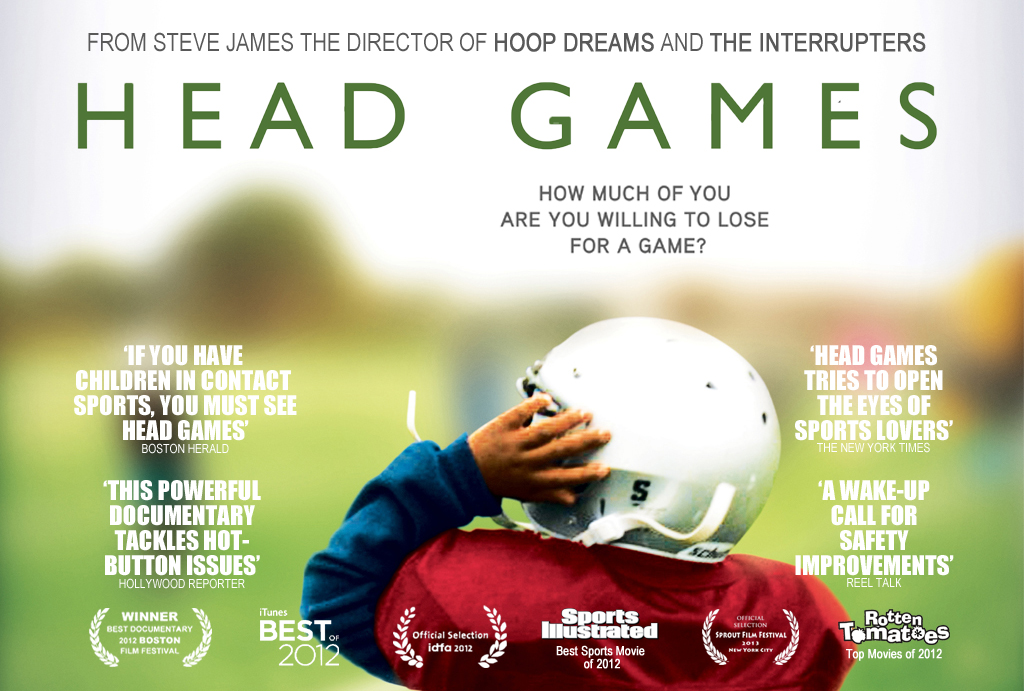 ---